Avtorji
// Authors:

NIka Karner, Staš Zupanc, Una Savič, Katja Pivk
Mentor: Boštjan Vrhovec

Proces,v katerega vstopajo študentje drugega letnika, je spoznavanje s tako dramsko kot izrazito vizualno strukturo kratkega filma. Napisati morajo tekst, ga organizacijsko in izvedbeno realizirati ter pri tem kot avtorji uporabiti vse elemente filmskega izraza: dramske, vizualne, zvočne in postprodukcijske. Sodelavci v izvedbeni ekipi so predvsem študentje sami.

// The process that second-year students begin, is getting to know both the dramatic and the expressive visual structure of the short film. They have to write the text, realize it organizationally and performance-wise, and as authors use all the elements of film expression: dramatic, visual, sound and post-production. The collaborators in the production team are mainly the students themselves.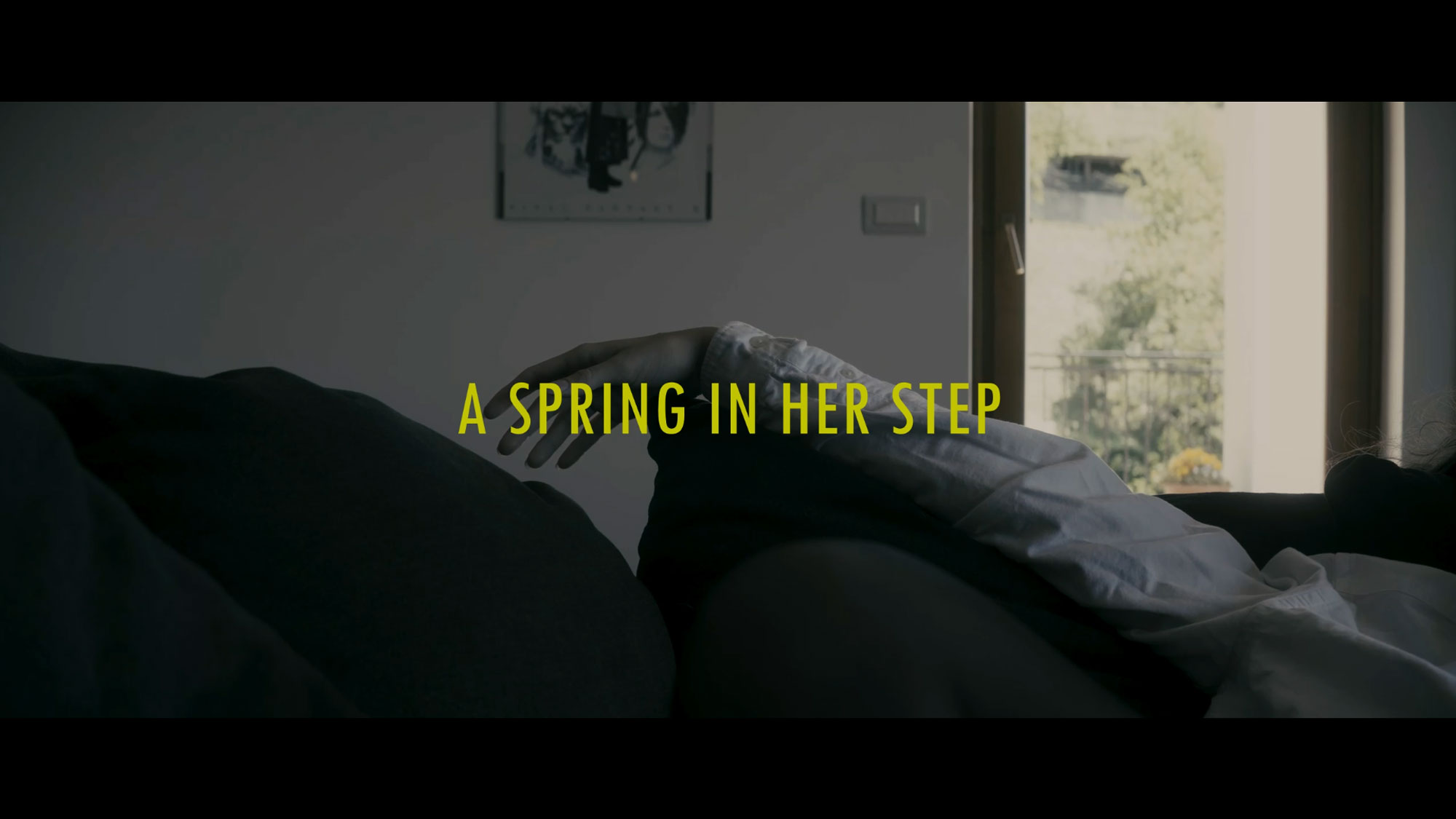 A SPRING IN HER STEP, Nika Karner, 2. letnik // Year 2
Dolga noč lahko naredi življenje kratko. Dekle razkomoteno na kavču pije vino, na kar vstane in gre počasi do balkona, kjer prižge cigareto. To ugasne in se vrne nazaj v stanovanje. Kozarec vrže v smeti in pristopi do gramofona. Prične se predvajati glasba na katero dekle brezskrbno pleše. Zavrti se proti kavču na katerem so njena oblačila. Nenadoma se zasliši zvonec. Le kaj je storilo dekle? // A long night can make a short life. The girl lays on the couch drinking wine, when she stands up and slowly walks to the balcony, where she lights a cigarette. She then puts it out and heads back inside. She throws the glass in the trash and proceeds to walk to the gramophone. The music starts playing to which she dances in a worriless matter. She spins twords the couch on which she finds her clothes. Suddenly there is a ringing at the door. What could have the girl done?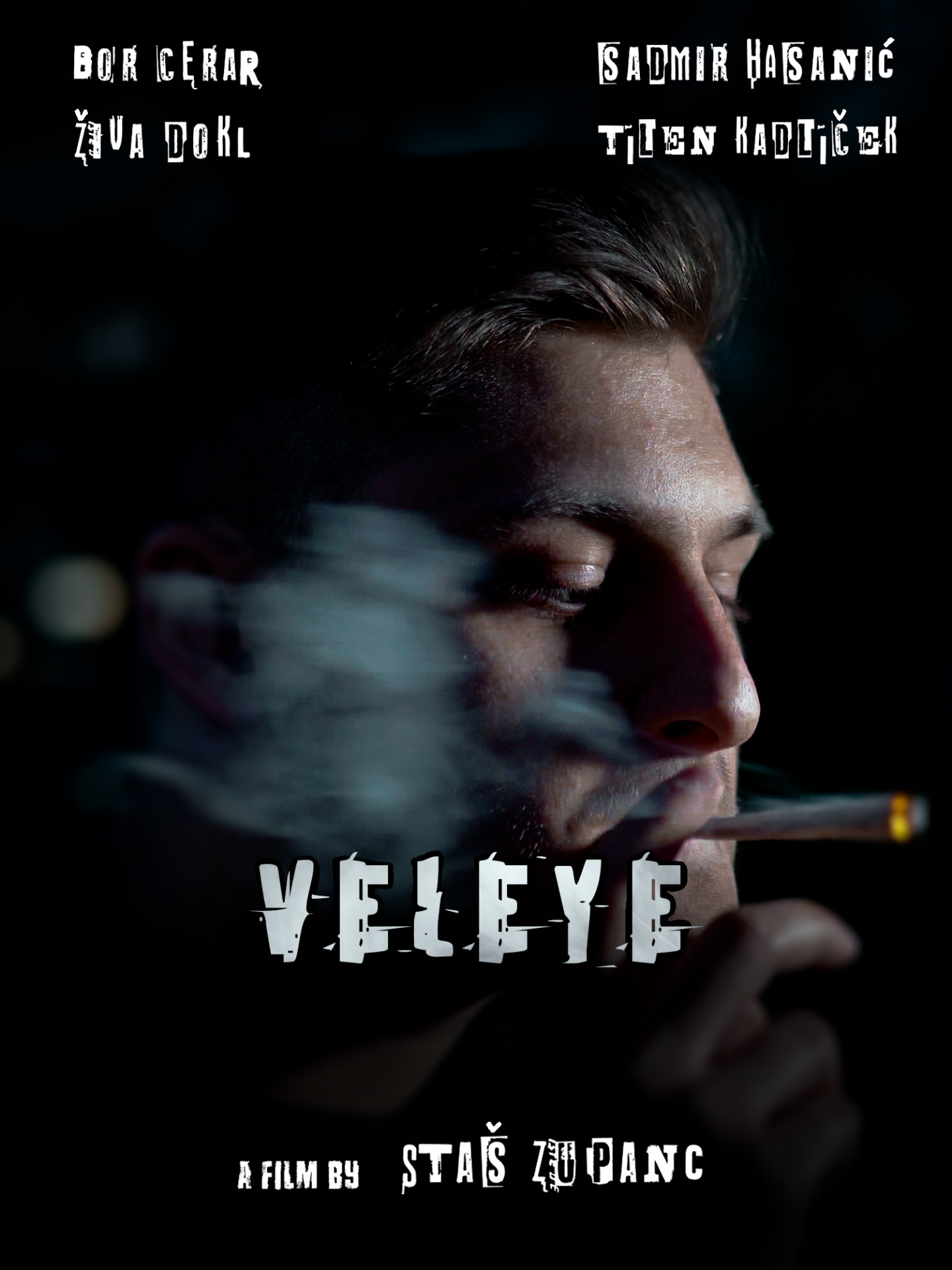 VELEYE, Staš Zupanc, 2. letnik // Year 2
Slaba družba in droge popeljejo mladeniča Bora do tragičnega konca. // Bad company and drugs take young Bor to a tragic end.
+ Vaja pri predmetu Grafični dizjan – plakat // Graphic desing exercise – a poster
Mentor: Timon Leder